"I don't know about you but I'm starting to get very excited about this summer's movies and can't stop wondering which ones will be on at the Highland Cinema. I hope the new Dune movie show, fingers crossed"
We're barely into 2020 and we've already seen a glut of outstanding new films, including the Oscar nominated 1917 and Jojo Rabbit. Thankfully, January shouldn't be the peak of this year's roster as we've already scoured the 2020 UK movie release schedule and selected numerous dates to note down in the cinema calendar.
Coming up next is the highly anticipated Birds of Prey: And the Fantabulous Emancipation of One Harley Quinn, which sees Margot Robbie reprise her role as one of the few bright spots in DC's recent comic book adaptations. These are the upcoming films we're most excited about in 2020.
Radioactive
Rosamund Pike plays Marie Curie in this biopic about the trailblazing scientist, the first woman to win a Nobel Prize, the only woman to win a Nobel Prize twice and the only person ever to win in two different sciences. It's quite the CV.
Radioactive release date: March 20
A Quiet Place: Part II
John Krasinski returns to direct his wife, Emily Blunt, in a sequel to the smash hit horror movie. The trailer suggests the film will explore the origins of the nasties introduced in the first film and given the genius of the original, we're well and truly hyped for this sequel. Also: people talk this time and Cillian Murphy is in it.
A Quiet Place: Part II release date: March 20
Mulan
We've already pencilled in Disney's live action Mulan as a smash hit, not least given its bound to make bank in China thanks to its huge list of Chinese acting talent. The trailer looks stunning and the classic story should translate brilliantly to the big screen.
Mulan release date: March 27
No Time to Die
James Bond is back. Well, nearly. The 25th instalment of the 007 series is set to be released on April 3, meaning there isn't that long to wait. Daniel Craig returns for his fifth appearance as the British spy. At this stage there isn't too much information about the title's plot but we do know it's faced plenty of difficulties in the early stages of production. Work started on the title in 2016 and its since seen a number of writers and directors pull their involvement, including Danny Boyle and John Hodge.
No Time to Die release date: April 2
The New Mutants
This perennially delayed slice of the X-Men universe finally arrives in 2020 with Maisie Williams, Charlie Heaton (Stranger Things) and Antonio Banderas the most recognisable names in a cast full of fresh faces. It's pitched a horror film as five young mutants fight to escape a secret facility, though the fact the first trailer came out in 2018 leaves us a little concerned. The world needs a good X-Men film, though, so here's to hope.
The New Mutants release date: April 8, 2020
Black Widow
Scarlett Johansson first appeared as Natasha Romanoff (Black Widow) in 2010's Iron Man 2. It's pretty unfathomable that it's taken a decade for the character to get her own standalone film. The title is expected to be set after the events of Captain America: Civil War, which was released in 2016, but before Thanos' downfall in Avengers: Endgame. It's said Romanoff finds herself alone after Civil War and is forced to confront her troubled past.
Black Widow release date: May 1, 2020
Wonder Woman 1984
Wonder Woman was one of the few highlights of DC's uneven comic book movie slate, so Wonder Woman 1984 has a lot to live up to. As the name suggests, the new film is set in the 80s, which explains the killer soundtrack for the trailer. Seriously, if that track doesn't end up in the actual film, we'll be very annoyed. Most importantly, original director Patty Jenkins remains in the chair for this sequel, and needless to say Gal Gadot returns in the lead role too. We have high hopes for this one.
Wonder Woman 1984 release date: June 5
Ghostbusters: Afterlife
Call us hopeless optimists, but something about the trailer for Ghostbusters: Afterlife fills us with joy. The vibe is very much Ghostbusters meets Super 8, JJ Abrams' 2011 Spielberg homage, which feels like a great way to introduce new fans to the series. The setup sees two children move into a home inherited from their late grandfather, who it's safe to say was probably among the original Ghostbusters, wherein "stuff happens". Dan Akyroyd and Bill Murray are confirmed as cast members, as is Paul Rudd and Sigourney Weaver. We can't wait.
Ghostbusters: Afterlife release date: July 10
Top Gun: Maverick
At the end of the trailer for Top Gun: Maverick, Tom Cruise's character is told his kind is "headed for extinction" and he replies "but not today", which seems an apt description for this long-awaited sequel. Tom himself is something of an anachronism – an action star from the old school – but something just feels right about the return of Top Gun. Miles Teller, Jennifer Connelly and Jon Hamm also star.
Top Gun: Marverick release date: July 17, 2020
Tenet
Christopher Nolan returns in 2020 with Tenet, which is described as an "action epic revolving around international espionage, time travel, and evolution". So, Interstellar with spies? Who knows at this stage, but we know Robert Pattinson leads a cast featuring Elizabeth Debicki, Aaron Taylor-Johnson and Kenneth Branagh. Michael Caine's here, too, naturally.
Tenet release date: July 17, 2020
Morbius
You can file Morbius under "origin story for Marvel character most people don't know about". It's part of Sony's shared universe of Spider-Man characters, which means it has a complicated relationship with the Marvel Cinematic Universe, but let's not get into that. Jaro Leto plays Dr. Michael Morbius, who takes a desperate gamble to try and cure his own rare and fatal blood disorder. The procedure is a miraculous success and nothing bad happens. The end.
Morbius release date: July 31
The King's Man
The King's Man will be the first British spy-thriller released in 2020, but almost certainly it won't be the biggest (see further down this list for that). Co-written and produced by Mathew Vaughn, the movie acts as a prequel to the Kingsman film series, which stemmed from the comic book title of the same name. This time around, it's set around the First World War and sees the formation of the spy agency.
The King's Man release date: September 16
The Eternals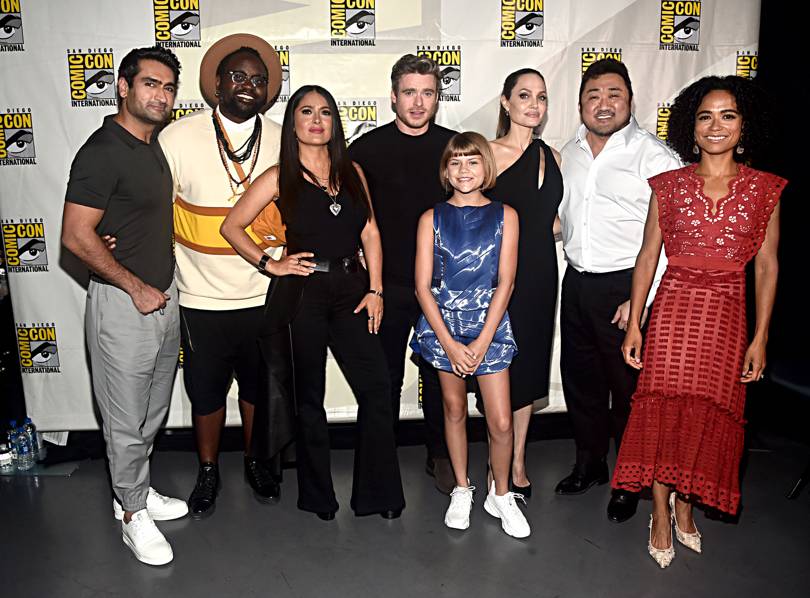 No release schedule is complete without a big Marvel movie and The Eternals fits the role nicely. It'll be the 25th film in the MCU and introduces a whole new gang of punchy, fighty people in the Eternals, a band of immortal aliens who protect us puny humans from their evil opposites, the Deviants. Big names attached include Angelina Jolie, Salma Hayek, Richard Madden and Kit Harrington and it's directed by up and comer Chloé Zhao, who has two critically acclaimed indie flicks to her name.
The Eternals release date: November 6
Dune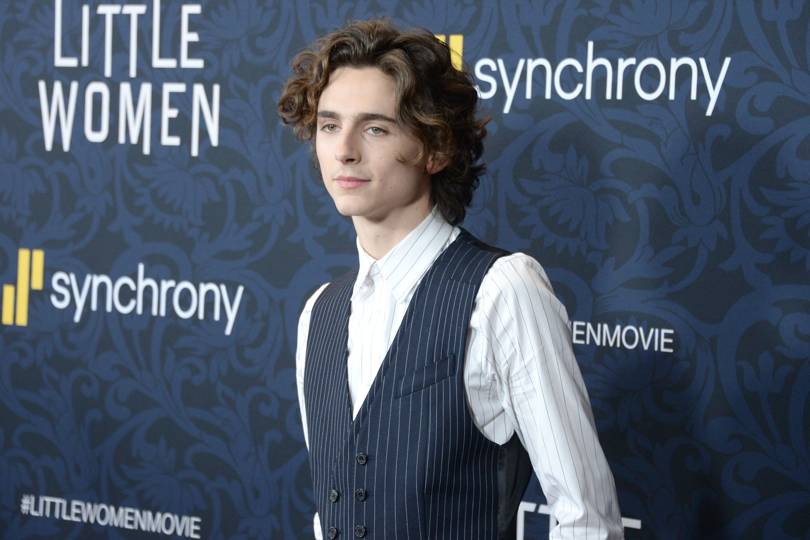 Fresh from Blade Runner 2049, acclaimed director Denis Villeneuve is tackling another sci-fi classic with a fresh adaptation of Dune based on Frank Herbert's epic novel of the same name. Timothée Chalamet stars as the lead character Paul Atreides, the young nobelman who must travel to the planet Dune, home to the most valuable commodity known to man, to lead the fight against his family's enemies. It will be quite an achievement if Villeneuve pulls this one off.
Dune release date: December 2020
Source: The most exciting new films coming out in 2020 | WIRED UK